Phil's article (Fersht is an experienced analyst and runs Horse4Sources. You should take a look at it once in a while.) says that Cloud continues to grow but big data & analytics and automation were hottest items. Take a look!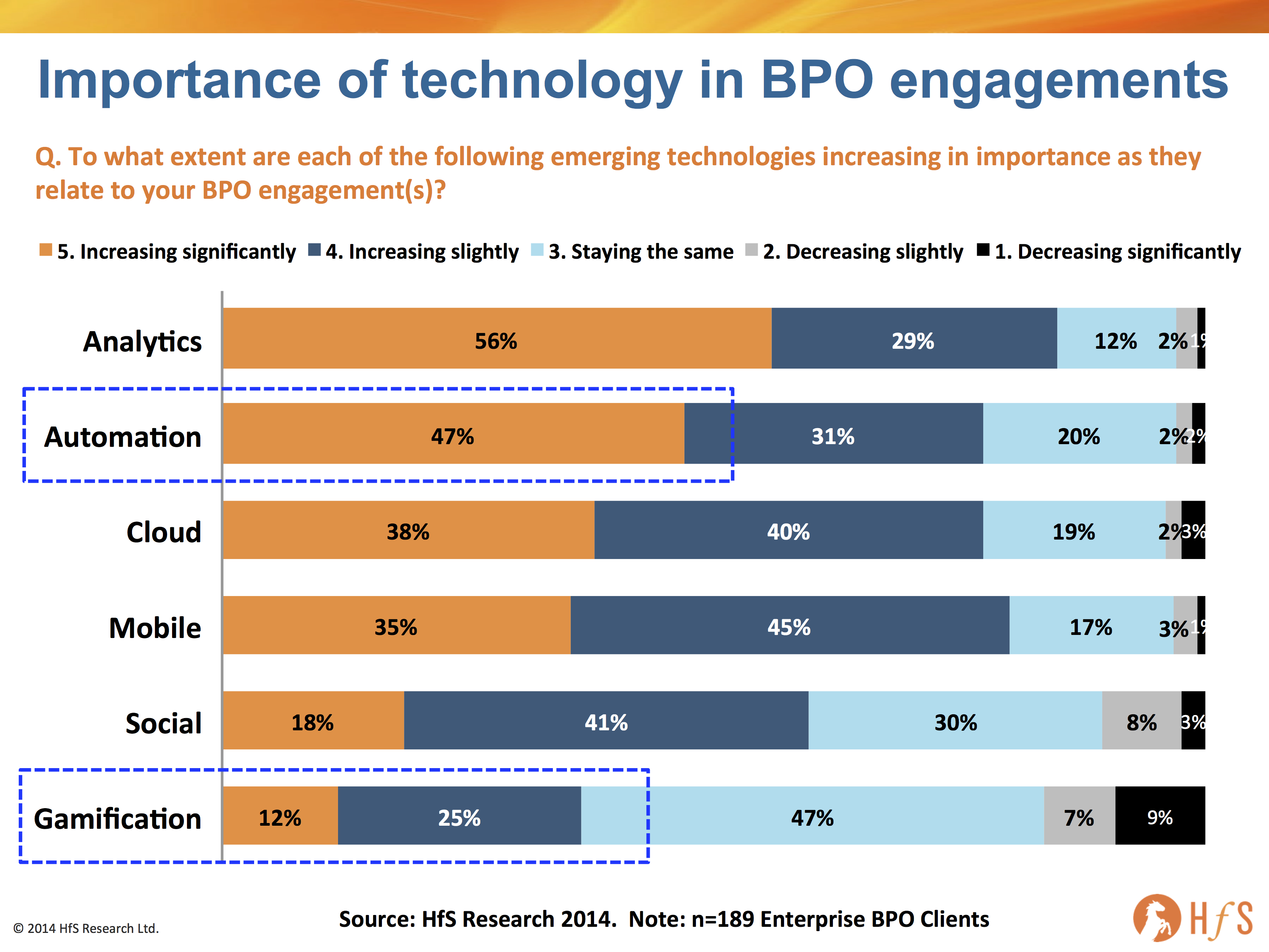 cloud adoption
What does it mean to the role of the CIO?
CIO's need to prepare for cloud adoption and their role will continue to change. The fundamental IT model is in disruption. Cloud , social computing, mobile devices and increasing need to combine both public and private databases to extract and mine valuable information is creating internal competitors to the CIO. A CDO is going after the data mining and analytics game. CMO is totally on the social train. Everyone owns the mobile and expects everything to come to his/her mobile device and finally it all is increasingly coming to rest on the cloud platform or as I have many times describe "IaaP" – Internet as a platform. Yes – many call it the cloud.So digital transformation in the cloud is a huge opportunity for the CIOs, CDOs, CMOS and CEOs!
Still there is hope for the CIO. S/he is the systems guy, he's been a programmer and she's also gone to business school.  They must not try to adopt to being the alignment guy – bringing business and IT together. They must actively participate in the innovation and furthering service integration within their enterprise – whether internal (most unlikely), extended or fully outsourced. While assets might have been owned, leases, co-leased, the service and product ownership becomes CIOs game. Some call it SIAM – Service Integration and Management. A very hot topic within CIO circles. CIOs know that integration of enterprise and services is the key to achieve the global leadership and road to becoming a WCO (world class organisation).
Roles of application managers will change, they will have to act and behave like product managers, SIAM (service integration and management) is key for CIOs to achieve a fully integrated organisation that manages capacity arbitrage to what they consume.
Next blog I'll do a simpel infographic on emerging role of the CIO!
For now see this interesting inforgraphic: